About the company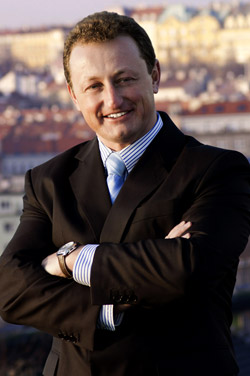 CONACT s.r.o. is a construction engineering company founded in 2005 for the purpose of providing services in construction and property development. Over the course of time it has firmly established itself on the market and has extended its portfolio of offered services and increased the number of business partners, both in the private and public sector.
CURRENTLY CONACT s.r.o. is a company enjoying dynamic growth, pursuing its activities right across the Czech Republic. Today CONACT s.r.o. employs a team of 12 engineers and technicians. There has been a consistent upward trend in the number of employees over recent years, despite the economic crisis.
The BUSINESS STRATEGY of the company is founded on the comprehensiveness and client-centred nature of the services provided, the aim of which is to operationally respond to the current requirements of business partners and to the latest demands of the construction market, the environment, energy policy, health and safety and fire protection as well as property related issues and expropriation procedures. We prioritize maximum accuracy to ensure that data outputs create a sound basis for knowledge and we pride ourselves on the sophistication of the solutions we offer.
OUR CLAIM comprises the three watchwords upon which the stability company is founded-
INNOVATIVENESS - INDIVIDUALITY - INTEGRITY
in our solutions and services.
The CODE OF CONDUCT of the company CONACT s.r.o. is grounded in the principles of professional consultancy as set out by FIDIC, the International Federation of Consulting Engineers
(http://www.fidic.info/index.html http://www.fidic.org/).
CONACT s.r.o. is not financially connected to any other entrepreneurial entities, which provides a firm guarantee of the company's independence.
Ing. Jan Kaufner
Managing Director
---
---